The DB Foundation LLC
.A Non Profit Educational Foundation 501(c)(3) Charitable Organization Status Pending
Note: Information on this website is not intended to take the place of medical advice.

Feedback from Presentations

2010
Congrats to Presenter Erik Heller! Eric received
the
Education Award
from Warren County
Human Relations Commission.

Have you participated in a Presentation?
Leave us feedback!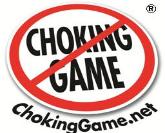 The Dangerous Behaviors Foundation
is a not for profit organization advocating
awareness and education of dangerous adolescent behaviors.