The petition is a nationwide call for D.A.R.E and a global call for Elementary/Middle School Health Programs
to include asphyxia activity into their current programs.

Family members, Teachers, Law Enforcement, Social Service Professionals, Physicians (and others in the
Unites States and world-wide) concerned for the welfare of youth are banding together to voice the common
opinion of including education of the dangers of asphyxia activity to aid in preventing injury and death.

The DB Foundation only initiated the petition. This petition belongs to every child who's death or injury would
have been avoided by having the education of how extremely dangerous the choking game truly is to them
and their friends. Additionally, this petition belongs to every child who will have the knowledge to make a
good choice after receiving the information we insist these program provide.

1. Download a copy of the "D.A.R.E / Elementary and Middle School Health Programs must also include
Asphyxia Activity"

2. Gather signatures from friends and family who support the petition. Only one signature per person
(either by Internet Entry or Paper Signature)

3. Mail the completed signature page to:
D.A.R.E Petition Signatures

C/O

The DB Foundation




P O BOX

351787




P

alm Coast, FL 32135-1787

Updated 01/21/10
Please add 3, 577signatures to the number of online signatures for the true number of
caring individuals who took a moment to show their support by signing!


Petition for Choking Game to be included in Teen Risk Prevention Programs

Print a Petition and Bring it to your community



The DB Foundation LLC
.A Non Profit Educational Foundation 501(c)(3) Charitable Organization Status Pending
Note: Information on this website is not intended to take the place of medical advice.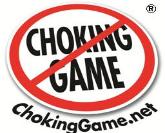 is a not for profit organization advocating
awareness and education of dangerous adolescent behaviors.



awareness and education of dangerous adolescent behaviors.