the DB FOUNDATION, Inc.




The Dangerous Behaviors Foundation
Founded in 2006
AWARENESS GEAR
CHOKING GAME AWARENESS CAMPAIGN
Choking Game Victims are recognized and included in raising awareness together by having their names listed on the back side of the shirts and hoodies.
The child must be a victim of the Choking Game and be
registered on the database.
The database registration includes an authorization. You chose to include or exclude your child.
Bringing increased awareness to the dangers of the choking game involves entire communties across the U.S. and overseas. By increasing exposure of what it's about, by wearing a Tee shirt, placing a bumper sticker on your vehicle you are increasing awareness, starting the conversation and reducing the mystery.
preview
Since the Choking Game continues to claim young lives, we reprint shirts and Hoodies 4 times a year, adding the most recent victims names to the victims list on the back. The last print for 2011 was November 4th. Please order from the Clearance Stock we have available. As these are overstock from prior orders, we cannot guarantee a specific recent name will appear on overstock orders. Do ask if you're looking for a specific victims name. Shipping is included in the price.

Bracelets and Bumper Stickers are always available for immediate delivery.

Clearance Item Quantities limited.
Print a
Donation Form
and mail it along with your check or money order to:
Tees
Hoodie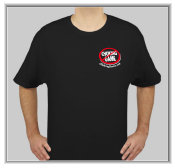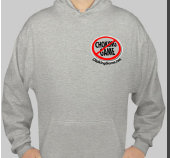 The DB Foundation
PO BOX 351787
Palm Coast, FL 32135-1787

BY PHONE
(904) 315-2222
Mon-Fri 9AM- 5PM EST
ORDERING SCHEDULE
HAS CLOSED FOR THE YEAR
Batch 1:
Ordering Opens - Feb 1st
Deadline - April 24th
Delivery - 2nd week of May

Batch 2:
Ordering Opens - April 24th
Deadline - June 30th
Delivery - 2nd week of July

Batch 3:
Ordering Opens - June 30th
Deadline - Sept 2nd
Delivery - 2nd week of Oct

Lowest Price Ever - get them before they're gone.
Awareness Bracelets*
As low as .70 cents each
Bumper Stickers *
$2.00 Round
$3.00 "Do Your Teens Know "
"Choking is Never a 'Game'
Now Taking Orders!
Batch 4
(Last chance to order in 2011)

Ordering opens - Sept 2nd
Deadline - Nov 4th
Delivery - 3rd week of Nov
Please contact us for discounts on bulk orders of 100 or more
*Currently In Stock, Delivered within 7-10 business
THANK YOU!
100% of all donations made toward Awareness Gear are applied directly toward promoting awareness and education of The Choking Game. We thank you for your support and look forward to seeing everyone 'Wear Your Awareness' in 2011! Shipping to the continental U.S. is included! For worldwide shipping please contact us!
All content © Copyright 2006 - 2011 The DB Foundation, Inc.
Logo and 'Choking Game Awareness' are trademarks of The DB Foundation, Inc.
All Rights Reserved. For more information on this site, please read our
Terms of Use
The DB Foundation, Inc
PO BOX 351787
Palm Coast, FL 32135
General Info
Choking Game Info
Warning Signs
What Can You Do?
Schools & Groups
Presentation Information
Schedule
Give Feedback
Our References
Bereaved Parents
Registration of your child
Helpful Grief Books
Online support group